Whether for personal use, education, or giving as a gift, investing in a hydroponic garden system is a wonderful notion. So, if you're interested in starting a hydroponic system at home. So, how much does it cost for a hydroponic garden in your home?
The cost for a hydroponic garden in your home will vary depending on the size, features, and type of system. However, you can expect to spend anywhere from $100 to $1,000 on a hydroponic garden setup. Small uncomplicated systems range from $50 to $200, while more extravagant setups can cost $2,000 or more.
Of course, the more complex the type of system, the higher the price tag will be for a hydroponic garden setup. However, even a simple hydroponic garden can provide you with fresh, nutritious fruits and vegetables all year round. We'll go over the expenses involved with various types of hydroponic systems in depth below, as well as how much you should anticipate paying for one.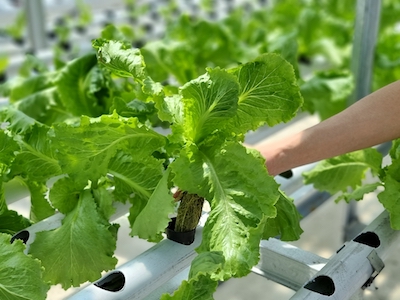 The Cost of Having a Hydroponic Garden At Home
The size of a hydroponic system is the most important factor affecting its cost. That is why we have broken down the expenditures associated with each type of hydroponic system by their primary sizes:
Small Hydroponic Garden
A hydroponic system is a very simple and small one that usually comprises a reservoir for the water, a mechanical pump (for air or water), and one or more growth locations.
Most of the reservoirs (the water tanks) come in a variety of sizes, ranging from a few liters to 20 liters or more.
Other factors including net pots, hoses, fittings, liquid nutrients, and other little things contribute to the overall price.
The most basic, least expensive components and the simplest to set up and learn how to use are used in these systems. They may be educational toys or presents as well.
Priced run between $50 and $500 to set up a hydroponic system that is basic and small.
Medium Hydroponic Garden
The medium-sized hydroponic garden is one level away from the more simple, smaller garden. These will usually have a reservoir with a capacity of 25 liters or more, which provides a greater growing area.
A medium system's primary reservoir may also be used as a central unit for recirculating water to several other reservoirs.
Each reservoir with one or more grow sites.
The primary distinction between the two is that medium hydroponic systems have far more powerful air and water pumps than small ones.
Some medium systems also include a filtration system built-in, which is not the case with most tiny setups.
For most medium hydroponic systems you need to be prepared to spend anywhere from $500 and $1,500.
Large Hydroponic Garden
Larger, more complex hydroponic systems are more than just small or medium systems. They have larger reservoirs, stronger water pumps, longer pipes and hoses, and extra-durable components in general. Commercial agricultural activities such as growing hydroponic strawberries or tomatoes are carried out using the most comprehensive hydroponic systems.
Your price for a large more complex hydroponic system can range from tens of thousands to hundreds of dollars. In order for you to find out how much the largest, complex hydroponic garden prices are, get in touch with the manufacturer and request your quote.
Types of Hydroponic Systems
Just as with the size, the type of hydroponic system will have an impact on the cost. There are varying types of systems for hydroponic gardens, each with its own sets of benefits and drawbacks. There are two main types of hydroponic systems, deep water systems, and ebb and flow systems.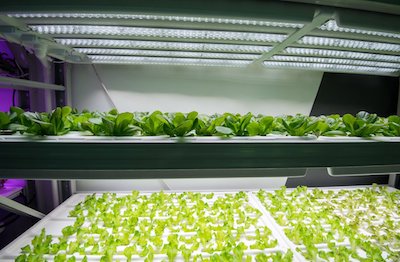 The 2 Main Types of Hydroponic Systems
1. Deep Water
This hydroponic system is inexpensive to establish and may be used to cultivate small quantities of edibles. The plant roots are in oxygenated, nutrient-rich water. Pricing starts at about $60.00.
2. Ebb and Flow
This example of hydroponics, on the other hand, is more expensive. It generates a greater yield than traditional gardening. Plants are grown in net pots that are periodically submerged in oxygenated nutrient-rich water that drains away to expose plant roots to air.
What Other Factors Affect the Price?
Understanding the logic behind higher prices can help put things in perspective. Also, being acquainted with the system's various parts, add-ons, and choices will assist you in becoming a more savvy shopper when looking for the best solution for your needs. The price of a hydroponic system is based on its size and complexity. As the more elaborate the system, the higher the price tag will be.
Other factors that can affect the cost of a hydroponic system include:
What Types of Material Are Being Used?
PVC piping, for example, is less expensive than stainless steel.
How Many Growing Sites Are There?
When there are more sites it requires more pumps, hoses, and other components, all of which may raise the cost.
Branding
Each brand's price will vary. It all varies in the best-known materials used.
What Size Is the Garden?
The cost of a hydroponic product automatically rises or falls, depending on the size of the system.
The reservoirs can be big or tiny, based on whether the components like pipes, hoses, air stones, air pumps, and water pumps may get larger or smaller.
Did You Buy Extra Features?
The cost of additional features that a system includes (or that you need to invest in separately) can be easy to overlook until it is too late.
Extra hoses and connections, as well as more expensive components such as water pumps or waterproof electrical timers, are examples of these.
The extra elements might be as little as $5 or $10 each, but they can add up quickly.
Did You Buy It or Build It On Your Own?
You need to decide whether you'll build or buy your system. If it's a purchased system, you will likely have fewer options in terms of components and extra features.
If it is bought your system will come with a guarantee or warranty.
When building your hydroponic garden each component and function must be paid for separately.
Remember, there is no assurance or warranty on the system as a whole.
You are responsible for any damage it causes, whether you caused it or not. If something goes wrong and it needs to be fixed, you will have to pay for it. This is something to keep in mind when trying to save money by piecing together your system.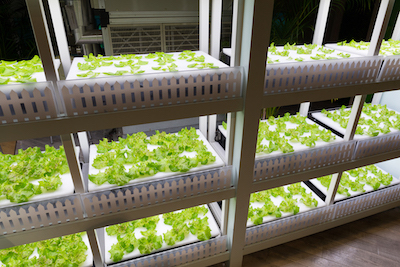 The Continuing Costs With Hydroponic Gardens
Maintaining your hydroponic garden involves additional expenditures than traditional gardening. Although they aren't always much more expensive, there are some additional costs to consider.
Liquid Nutrients (to feed your plants regularly).
Netted Pots (you need to replace them from time to time).
Replacement Parts (whenever a pump or component breaks down).
Growing Medium (you need plenty of inexpensive medium)
Water (you must change the water at least once every 15 to 30 days)
Some Questions You Need to Ask Yourself
Is Hydroponic Gardening In My Budget?
Even basic soil-based gardening has expenses, as does hydroponics. Is it costly? Not really.
Can a Person Who Has Never Gardened Before Do This?
Hydroponics is simple to learn (yes, it's great for novices!). It's not only easy and easy to master.
It is also genuinely enjoyable and intriguing (because it contrasts so dramatically with conventional gardening).
Hydroponics might be a fantastic starting point for gardening if you're trying to persuade someone to get into gardening.
What is the best way to learn about hydroponics?
Although it's simple to get started with hydroponics, we advise that you do some research before you start. That way, you will have a much better understanding of what you need to do and why you're doing it. You can find plenty of helpful information online, as well as in hydroponic gardening books.
Conclusion
A hydroponic system may be more expensive than a soil gardening system, but it's not as pricey as you'd think. The cost of any sort of growing equipment will vary based on your budget, the amount of space and available resources you have for a developing system, and other factors.
The best way to get started is to do your research, ask around, and then start small. With a little bit of effort, you should be able to get a hydroponic system up and running without breaking the bank.
Related Questions
How Often Should I Change the Water In My Hydroponic System?
You must change the water at least once every 15 to 30 days. Depending on your system's design, you might need to change it more frequently.
When Starting, What Is the Best Hydroponic Garden System to Use? 
An all-in-one system can get you started growing hydroponically. These grow systems may be used on tabletops and are meant to be utilized as furniture, such as end tables. These hydroponic systems offer all of the benefits of a soilless indoor farming system, including faster growth with LED lights and smartphone technology.
The All-in-One System Will Come With Everything You Need to Get Started, Including:
Grow Light
Pump
Nutrients
Instruction Manual