What Will Thrive In Your Garden In Winter?
Winter is fast approaching us, and while it is sad to lose so many beautiful things to the cold- your garden can still very much thrive in different ways. I spent so many years just throwing out my garden when fall came, but if you plant the right things or add a few simple steps to your gardening routine, you can make it last longer. And who doesn't want a beautiful yard year-round? You may be surprised at how many options you have for a vibrant winter garden.
So when winter does arrive in the garden, what will grow and thrive? While many plants and flowers will die once winter begins, several plants will grow and thrive. These include: 
Evergreens
Various Vegetables
Annual Flowers
Herbs
Plant Bulbs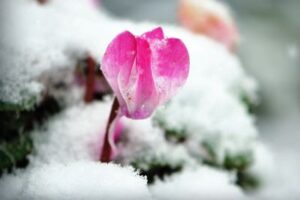 All of these plants either grow during winter or have a higher cold tolerance, meaning they won't die. Take a few of these ideas into consideration when designing your garden this year so it will be just as beautiful during the cold months as it is during the warm ones! For further explanation of these plants and how to create a flourishing winter garden, continue reading!
Evergreens
Evergreens are the perfect way to add color and structure all winter long. Evergreen foliage is fantastic at providing some natural insulation for tender plants, while also giving shelter to animals during cold weather.
Evergreens are especially great for habitats, as other plants won't survive or grow well in their environment. They're also good for retaining moisture and can reduce the amount of runoff during heavy rainstorms.
Some evergreen options to plant for year-round color:
Spruce Trees
Pine Trees
Juniper Bushes
Fir Trees
Yew Bushes
Alders
Holly Bushes
Oak Trees
Berries are also a great addition to your garden during all seasons because they attract a variety of wildlife, especially birds! While you'll still be seeing some wildlife this winter, it is more limited than in the summer.
Caring for Evergreens
Once the ground has frozen, add a layer of mulch or bark chips to help insulate. You can also add a thick blanket over top for even more insulation during the really cold months, but remove it when they start to grow in spring.
Water evergreens sparingly once the snow starts melting and roots are visible. During winter, you can spray them with an anti-transpirant to prevent the needles from drying out.
It's also important to note that evergreens can trap snow loads, so place them away from any structures or power lines if you're concerned about your garden causing damage during a heavy load of snowfall.
Cold-Weather Vegetables
If you have a growing garden in addition to an aesthetic one, it can still thrive in winter too! Cold weather is perfect for growing vegetables. As long as they're planted before the ground freezes, they'll continue to grow and thrive all winter long.
Some veggies require a bit of protection from frost and freeze, but with some extra care, you can ensure your vegetable garden lasts all year! Not only will this give you fresh produce year-round, but it will also save you quite a bit of money on your grocery bill when winter comes.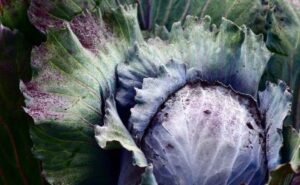 Some cold-weather veggies include:
Cabbage
Broccoli
Spinach
Onions
Garlic
Carrots
Beets
Leeks
These vegetables are best when planted in the fall, but some can be planted in the late winter months. You will want to protect them from freezing temperatures and frost, but they will do just fine in the cold temperatures. Even if it snows, as long as they have mulch or a simple covering, they will be fine.
When To Harvest Winter Vegetables
So now that you have planted your winter veggies in the fall, you're likely wondering when they will be ready to harvest. You can do this by monitoring the ground temperature with a soil thermometer. If it stays around 40 degrees Fahrenheit, you know your vegetables are ready to be picked! This is usually around late March or early April.
You'll want to harvest your veggies before they have an opportunity to flower so that their energy goes back into the root system rather than seed production. Otherwise, they won't grow back next year! You can also harvest vegetables by hand as you need them. This helps the plant recover quickly because it doesn't have to focus on producing more veggies and can instead start storing up energy for next spring's growth.
Annual Flowers
Cold hardy annuals are the perfect way to bring some color into your garden year-round! They can withstand frost, snow, and even cold temperatures. The only requirement they have is full sun exposure. Annual flowers will respond well to deadheading if you want them for next year too.
Some annual flowers that thrive in winter include:
Snowdrops
Primroses
Crocuses and other winter-blooming bulbs
Winter Aconite
Siberian Squill
Ipheions (bulb flowers)
Daffodils
Caring For Annuals
You will want to plant most annual flowers in the fall, but certain annuals can be planted in early spring. This is when you should add some fertilizer to your garden! You will want to be careful not to over-fertilize though because this could burn the roots of your plants.
These flowers also require pruning before they flower in late winter/early spring. You can cut off any dead plant material, but be sure to leave some blooms so they have the energy to continue growing. They can withstand snow and cold temperatures, however, if they are exposed to frost, you may find that their blooms get a bit damaged.
Winter-Friendly Herbs
Herbs are the perfect plant to have in your garden because they can survive in very cold temperatures! Most varieties of herbs require full sun exposure with well-drained soil, but some do better in partial shade.
Some winter-friendly herbs include:
Thyme
Oregano
Chives
Mint
Sage
Parsley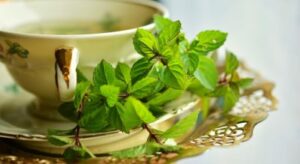 Cold weather will reduce their growth, so you should limit the harvest. If you take too much, the plant may die. You will also want to keep them semi-protected if growing outdoors. This can be done easily by placing some mulch over the top of them or covering it with a simple frame that doesn't touch the plant.
Bringing Herbs Indoors
You can also opt to bring your small potted herbs inside the house during winter. If you do decide to bring potted herbs indoors, be sure that you prune them first! Pinch off any dead leaves or stems before bringing them inside. Also, make sure they have a drainage hole too so they don't drown!
Lastly, you should always check for aphids and other bugs! If your plants are indoors, this will be much easier because you can spot-check them daily. Make sure to get rid of any bugs you find so they don't cause damage to your plants. Other than that, you can treat your herbs like a houseplant, giving them plenty of sunlight and watering when the soil feels dry.
Plant Bulbs Before the Ground Freezes
To help extend your growing season, you should plant some bulbs before the ground freezes. This is how you can enjoy flowers even in early spring! You don't have to worry about protecting them during winter too because they are naturally insulated with their leaves known as scales.
Some bulbs that grow well in winter include:
Tulips
Iris
Lilies
Hyacinths (and other similar flowers)
Daffodils
How Do You Prepare Your Garden For Winter?
Before winter officially arrives, there are a few things you will want to do to prepare your garden. Doing a little prep work will make it easier for your plants to survive the winter ahead. You don't need to do everything on this list, but you should at least focus on a few key things.
Harvest any crops you don't want to lose by harvesting as much as possible.
Fertilize your garden because this will give your plants a boost of energy to prepare them for the harsh winter months ahead.
Be sure to prune and clean up any dead foliage and stems before the cold season arrives. This could be any leftover plant debris or dead leaves. If these are left in your garden, they will give the garden a rather unappealing appearance during winter and fall.
If you have any crops that require protection from frost, either move them under shelter or bring them inside for the winter. For example, if you have tomatoes still on your plants, you can either leave them outside or bring them indoors so they don't get damaged by the frost.
Add mulch over your garden beds to protect the soil and plants below. If you live in an area where it snows, this will not only prevent your plants from getting damaged but the snow will act as insulation too! You may also consider covering your plants with a frame so they aren't directly touching the mulch.
Be sure to add a layer of fertilizer or compost before winter. You can also add some organic material such as straw, dry leaves, pine needles, etc. This will help keep moisture in the soil and prevent weeds from growing too!
What Houseplants Should You Buy In Winter?
The beauties of nature don't have to stay outside, especially in winter! Many houseplants can thrive through the cold season if you give them some TLC. Also be aware that even indoor plants slow down their growth during winter, so be careful not to over-water.
Here are some common house plants that will do well indoors during winter.
jade plant
African violets
peace lilies
snake plants
And if you have some decorative plants on your porch or deck, you can always bring them inside during winter. You can look them up online to see what their temperature tolerance is. I had to bring my foxtail fern inside and I love it in my office!
I hope that my article gives you more encouragement for this winter knowing you can still have lots of natural beauty in your garden! As always, if you're unsure about a specific plant, stop by your local nursery and ask for help. Otherwise, you can always go online to find out more information. Happy gardening!