How to Plan the Perfect Garden Layout
Planning is what separates an average garden layout from a masterful design. It takes time, preparation and knowledge to create just the right atmosphere in the perfect garden. Luckily for you, I am an avid planner! My garden is my pride and joy, but it's not easy to make everything fit together.
Trying to find inspiration for gardening layouts can be difficult – especially when you want something that is unique and looks great! After a few years of working through my garden layout, I have compiled the best tips to do it right.
So, here are nine things to consider for planning the perfect garden layout: 
Budget: Before you can start anything, you need to set a clear budget so you know what's possible before you get too far into the process.
Tone: What kind of garden are you wanting? Decide on the type of atmosphere you want to create.
Zone: Be aware of what plant zone you are in so you know what options are available to you.
Commitment: Know and decide your level of commitment to your garden. Can you handle a high-maintenance garden?
Variety: Have a good variety of plants and flowers to keep high interest. Also, learn which plants work best with each other.
Decor: Add interest with non-plant items too like a sitting bench or stepping stones.
Access: Make sure you have easy access to maintain and care for your plants and flowers. Also, make sure they have the correct access to sun and shade.
Seasons: Keep in mind how changing seasons will affect the look of your garden.
Privacy/Protection: Factor into your plans if you need to build in privacy or protection from wildlife, children, or neighbors.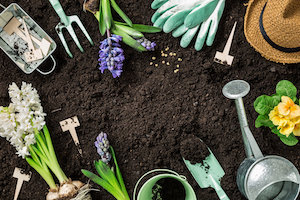 Okay, this is a great starting point for you to begin planning your perfect garden! Making a plan and doing the prep work will pay off tremendously. Let's look into these a bit more and how you can easily implement each of these ideas.
1. Setting A Budget
One of the most important aspects of planning a garden is setting a budget and sticking with it – no matter what! A budget will ensure that you stay within your means and don't go overboard on spending. This will also prevent you from getting your heart set on something that you can't afford.
Do a little research to see the general cost of a few things you're interested in. This will give you an idea of the total estimated cost. If you feel like you can't achieve the garden you want with your budget, perhaps wait and continue to save.
Or you can cut out some extra items and maybe add them in later. You can also buy things on sale and just here and there as you have funds.
2. Tone/Aesthetic
This is where you set the overall mood and feeling of your garden. The tone of your garden is very important because it determines how certain plants, flowers, trees, etc. fit in. Here are a few, but not all, different garden tones you can choose from:
rustic country
romantic/elegant
lively and fun
simple and open
wild
This will greatly help you determine the kinds of plants and decor to include. Once you have decided, visualize what your garden is going to look like. This includes colors, textures, and so many other elements that come together as one cohesive unit. You can create a physical "mood board" to help with this step.
3. Zone
I'm sure you already know this but it's really important to know which zone you live in. Your zone will determine what plants and flowers are available to you or which ones will work best in your area.
If you fall in love with a garden you saw online, it may not work where you live. Buying the appropriate plants for your zone will ensure they grow successfully in your garden (and create less work for you!)
4. Commitment
Another critical although maybe less fun aspect of garden planning is the commitment level. You need to determine what kind of garden you want and how much time and effort you're willing to put in.
Know your lifestyle and how a garden fits into it. If you don't have a lot of free time, consider a smaller, simpler garden with low-maintenance plants.
5. Variety
Variety is one of the best ways to keep your garden looking effortlessly beautiful. There are hundreds of different plants and flowers to choose from so allow yourself to have several different ones! If you have the time, learn the best types of plants for each other. Not only will it look better but they'll also grow stronger and produce more flowers/fruits.
Add variety by incorporating different colors, textures, and shapes. Use various heights, color combinations, and container arrangements. Also mix up your ground cover by using rocks, mulch, stones, etc. You would be surprised how creative you can be without it looking out of place.
6. Decor
Even if you are aiming for a simple garden, a few non-plant accents can bring things together. Start small and add as you go/have the time instead of doing it all at once. Only add in things you truly love so you don't waste any money. A few of my favorite garden decor items include:
a water feature
a sitting bench
windchimes
bird feeder
porcelain accents (like a mushroom or bunny)
path lights or overhead string lights

7. Access
One of the most important steps in garden planning layout is access. If you can't get to certain areas of your garden, it's pointless. You need to have reasonable access to water, weed, and care for your plants.
Make sure there is room to turn around between plants. You don't want to accidentally knock over a plant while trying to get to another one. Also, consider your storage space when deciding how big a garden you want/can have. You don't want to run out of room in your garage or shed when it comes time for storing all the extra fertilizer, tools, and whatever else!
Your plants also need access to what they need – sun and shade. This is where knowing your plants is critical for where to place them. Some plants love full sun, others need lots of shade. Be diligent with this part of planning!
8. Seasons
This goes along with zoning. You need to know how your plants are going to react when temperatures drop or rise. Although it's okay to have a dormant garden in the winter, it isn't impossible to have a beautiful thriving garden year-round.
Plan your layout carefully so you can mix in annual and evergreen plants among your perennials. That way your garden can still be balanced and beautiful even in winter.
9. Privacy/Protection
Last but not least, you will want to factor in privacy and/or protection for your garden. If you would like a more secluded garden, plant trees and hedges around the perimeter. You can also put in a metal or wooden fence covered with beautiful growing vines to give you some extra privacy.
You will also want to decide if you need protection for your garden. Whether it's wildlife or children, your garden can stay protected if you plan for that. You can always have a small gate around your garden and install friendly reminder signs to not touch or walk on things. For animals, you can try safe deterrents or a fence.
Where to Start When Planning a Garden
It's never too late to start a garden! If you are new, consider starting with something simple. There are only so many hours in the day and plants need lots of tender love and care, they can be rather time-consuming.
Start with some simple flowers or some fresh herbs. You can also try a climbing plant to cover an ugly wall, fence, etc. It's always safe to start small! Some easy beginner vegetables you can try are lettuce, green beans, peas, radishes, and carrots. Pear, apple, and cherry trees are also fairly easy to start with.
What Should I Avoid When Planning My Garden?
Overcrowding your garden is a big no-no. You want to have plenty of room for each plant so it can grow and flourish. If you have too many plants, it creates a lot of work with weeding and full-timers who will not be able to do their job properly.
Don't start all at once! Even though you may want to get everything done at once, it's okay if you can't. Start slowly! Pick one plant and learn about it (and its needs) before moving on to another.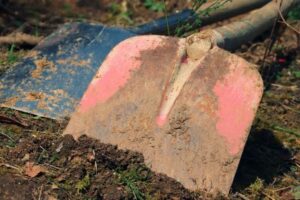 How To Stay On Top Of Garden Maintenance?
This is the most important part of planning. I like to keep a journal of what I've planted and when, how much watering it needs, etc. This way I always know what needs to be done and when. I also keep a schedule on my calendar of when I will need to water and weed so it doesn't get forgotten about.
It's also important to keep your tools organized. It can quickly get out of control if you don't keep things in their place. And it only takes one time of not being able to find your trowel or weed-eater before you realize how helpful this is.
Above everything else, a garden needs love and attention. You can plan it perfectly, but if you don't take care of the plants, then they won't be able to thrive. By taking some time to plan out your garden, you are setting yourself up for success! With these 9 layout tips, you will be able to better plan your garden.
And don't forget that a garden is meant to be enjoyed so don't over-stress or over-complicate it!